Join us for a celebration of all things 'Musical Theatre' presented to you by a stellar cast of 'Top Turns'.
Our talented cast has appeared in many shows in Londons Glittering West End, Shimmering Broadway and indeed, all over the world. Shows including 'The Lion King', 'Grease', 'The Phantom of the Opera' and 'Sweeney Todd' not to mention 'Joseph', La Cage aux Folles, 'Cats'..... the list goes on.
Sit back and listen to some of your old favourite show tunes and be introduced to some new exciting ones that are set to light up the West End stage in the coming months.
So come and get a slice of the best musical theatre in the world, right here at The Eastbourne Hippodrome Theatre.
To book
Call 01323 802020
or go to


Show-Tunes Cast

Christopher Howell
Training - G.S.A.
Christopher has just finished playing Nathan Detroit in the original French production of Guys and Dolls.
West End credits include: 42nd Street (Drury Lane) WhatsOnStage Award Nom; Cinderella (Palladium); Made In Dagenham (Adelphi); Stephen Ward (Aldwych); Wicked (Apollo Victoria); Betty Blue Eyes (Novello) Broadway World Award Nom; Hairspray (Shaftsbury); Too Close to the Sun (Comedy); Anything Goes (Drury Lane); My Fair Lady (Drury Lane); The Witches of Eastwick (Prince of Wales); Fame (Victoria Palace); Elvis (Piccadilly); Buddy (Strand); Peter Pan - The British Musical (Cambridge) and What a Performance (Queen's).
Off West End Credits include: Side Show (Southwark Playhouse); Out There (Tristan Bates); Sweeney Todd and HMS Pinafore (Union Theatre); The Project (L.I.F.T.) and Aladdin (Pleasance, London).
Regional/Touring credits include: Guys and Dolls (Tour); A Christmas Carol (Blackpool); Love Me Tender (Tour); Wolf (Sydmonton); Buddy (Channel Islands); 42nd Street (Chichester); Guys and Dolls (Cambridge); Jolson & Co. (Tour); The Mikado (Tour); South Pacific (Tour); Cats (Tour); Chicago (Tour); The Wizard of Oz (Tunbridge Wells); The Phantom of the Opera (Tour); Jesus Christ Superstar (Tour) and Aspects of Love (Basingstoke).
Film and Television credits include: 42nd Street (Julian Marsh Productions); Made In The 80's (Cinelaybrinth Budapest); Kiss Me Kate (BBC); Les Miserables (Working Title); The Phantom of the Opera 25th (Universal); The Spadesman; Buddy; Driving Safely; The Royal Variety Performance; Surprise Surprise; Children in Need and the voice of aged puppet for Travelodge.
Original cast recordings include: Peter Pan, Buddy, Too Close to the Sun, Bush Tales, Betty Blue Eyes, The Phantom of the Opera 25th, Stephen Ward, The West End goes MAD for Christmas, Made in Dagenham and 42nd Street.
Alice Redmond
Alice can currently be seen plating Tom's Mum in Tom Gates Live on Stage UK Tour
TMA nominated for Best Supporting Actress in a Musical for Tracey Beaker Gets Real
Trained: Royal Academy of Music and Middlesex University.
Theatre includes, Rachel in Seasons Greetings (Gordon Craig Theatre) Aunt Eller in Oklahoma! (Gordon Craig Theatre) Woman 2 in I Love You, You're Perfect, Now Change (English Theatre, Hamburg) Madame Thenardier in Les Misérables (Pimlico Opera) Alice in She Said The F Word (Tètè â Tètè festival 2017) Fairy Fortywinks in Sleeping Beauty (Regents Theatre Ipswich and The Sands Centre Carlisle) Mrs Lovett Sweeney Todd (88 London Road) Nancy in Oliver! (Frinton Summer Theatre) Scientist 2 in The Homosexual Necrophiliac Duck (Tètè â Tètè festival 2015 & 2016 and Natural History Museum) Woman in It's Not What He Says it How Deep it Goes (Natural History Museum) Jennyanydots and U/S Grizabella Cats (UK Tour) Dagma in Mexican Hayride (Saddlers Wells Studio) The Duchess and The Mock Turtle in Alice In Wonderland (Portsmouth New Theatre Royal) Chorus in Monkey: Journey to the West (London O2) Cam in Tracey Beaker Gets Real (Nottingham Playhouse & National Tour) The Cheshire Cat in Alice in Wonderland (West Yorkshire Playhouse) Liz in Carmen (New Vic Stoke and Tour) Zoe in Sinbad and the Diamond Princess (The Theatre, Chipping Norton) Sally Bowles in Cabaret (Broadway, Catford) Ronette in Little Shop of Horrors (Landor) Kelly in Threepenny Opera (Pimlico Opera) Kwailing in Aladdin (Theatre Royal Stratford East)
Cabaret: An evening of Musical Theatre (Streatham Festival) The Redmond Sisters (The Pheasantry, Water Rats, Gay Pride, Too2Much, Jermyn Street, Café Royal Regent Street, Streatham Festival) The Music of Dan Gillingwater (Waterloo East) Sloane Square Syncopators (Queen Elizabeth Halls)
TV and FILM: Dresser in Consider Yourself (Mob Films) Receptionist in Ape (Rogue Films) Etta in McReady and Daughter (BBC) Mandy in Life Begins (ITV)
John McManus
John was born in Edinburgh and moved to London after winning the Sir Andrew Lloyd Webber scholarship to train at Arts Ed, London
West End: Sweeney Todd ( Adelphi Theatre ) Scrooge ( London Palladium ) Top Hat ( Aldwych Theatre & Tour ) Grease ( Victoria Palace & Tour ) When Pig Fly ( Arts theatre ) West Side Story ( Royal Festival Hall ) and Scooby-Doo Musical mysteries ( London Palladium)
International & Uk Tours in Cats, Miss Saigon, Spamalot, Doctor Dolittle, Seven Brides for Seven Brothers, My Fair Lady & Joseph and the Amazing Technicolor Dreamcoat understudying Philip Schofield in the title role.
Rep season at Chichester Festival Theatre , Dundee and Perth Rep , Theatre Royal Bath, Theatre at the Mill ,Belfast and Lincoln Theatre Royal in : A Midsummer Nights Dream , The Slab Boys , My Cousin Rachel, Me and my Girl , HMS Pinafore , Into the Woods , The wind in the Willows , Jet set go ! , Sweeney Todd, The Snow Queen, The Three Musketeers, The Great Gatsby, The Magic Fishbone, Sunshine on Leith, Leader of the Pack, The Mikado and The Pirates of Penzance.
Television: Eastenders (BBC ) Taboo ( BBC) Taggart (ITV ) Take the high Road ( STV ) Living Dangerously ( BBC ) Deception & Shutterstock ( E4) A Christmas Carol ( BBC ) & Sally4Ever ( Sky)
Commercials for: Coca Cola Ltd, Rowntree's fruit pastilles, Bright-house, Paddy Power, Ford Motor Cars & Boots the chemist.
John is looking forward to working on this production with some lovely good jolly old chums! Ha


Nova Skipp
Nova trained at Arts Ed - Chiswick.
Theatre work includes West End productions of Aspects of Love, Phantom of the Opera, Salad Days, Chess In Concert and The Sound of Music.
On tour, Nova has appeared in Annie, Cats (in Germany), The King & I, Acorn Antiques, The Two Most Perfect Things, Abigail's Party, Carrie's War, and, most recently, alongside Sheridan Smith in Funny Girl.
Repertory work includes leading roles in Oklahoma!, Carousel, The Rise & Fall of Little Voice, Bedroom Farce, The Rocky Horror Show, Grease, Side by Side by Sondheim, Kes, Pardon Me Prime Minister and Hay Fever.
Nova is also a favourite at various fringe venues in London, such as the Landor Theatre, where she appeared in Follies, Meet me in St Louis and Damn Yankees, and Upstairs at the Gatehouse, where she has performed in Anything Goes and Nice Work if you can get it.
She also created the role of Kathryn in the new musical, Apartment 40C at the St James Theatre Studio, now the Other Palace.
Alongside her theatrical career, Nova loves to perform in cabaret, including prestigious venues such as Pizza On the Park, Quaglinos Restaurant and the Park Lane Hotel. She has headlined for the Saga Rose cruise ship, and regularly performs with the Piccadilly Dance Orchestra. She has also co-written and plays the title role of Julie Andrews in The Sound of Julie.
www.novaskipp.com
David Pendlebury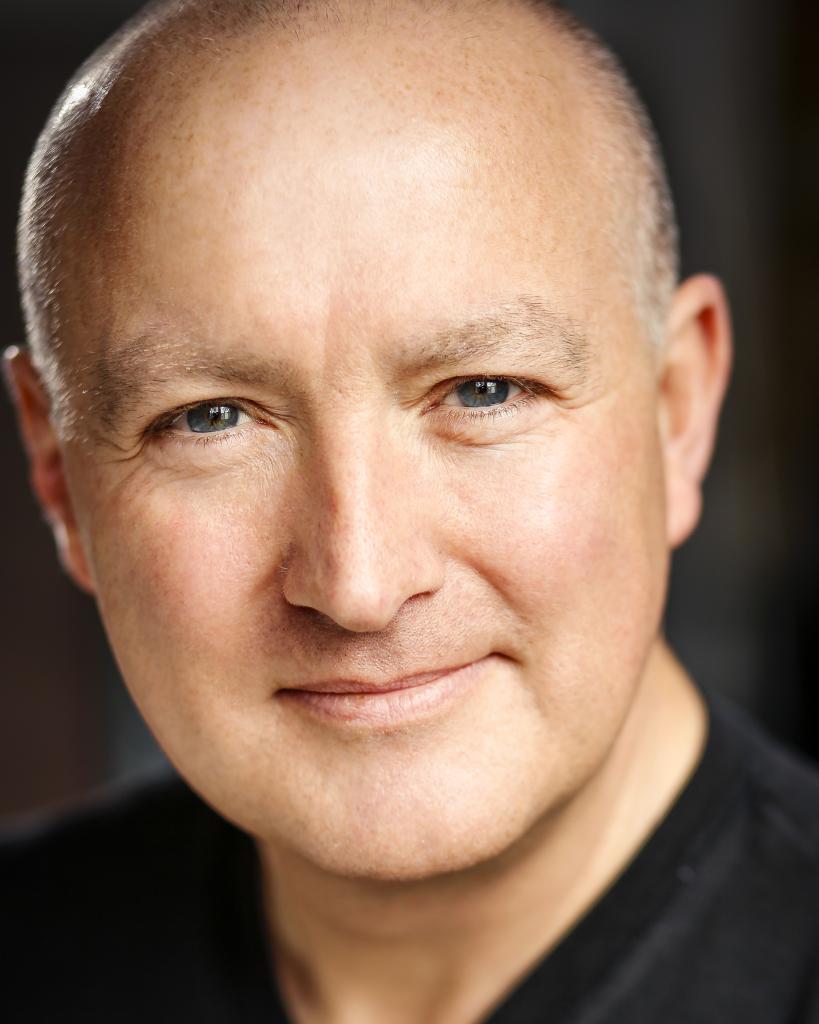 David trained at Leicester University (BA Hons) and London College of Music (ALCM).
THEATRE credits include:
West End:
Kiss of the Spider Woman (Shaftesbury Theatre); City of Angels (Prince of Wales Theatre); The Phantom of the Opera (Her Majesty's Theatre); Disney's Beauty and the Beast (Dominion Theatre); HMS Pinafore (Savoy Theatre and Shubert Theatre, Connecticut, USA); Disney's The Lion King (Lyceum Theatre);The Phantom of the Opera 25th Anniversary (Royal Albert Hall)
Fringe:
Edmund Kean: Child of the Sun (King's Head Theatre, Islington); Once Upon A Mattress (Union Theatre, London); Profumo The Musical (Waterloo East Theatre, London); Anything Goes (Upstairs at the Gatehouse, London); In Gay Company (Jermyn Street Theatre); Nice Work If You Can Get It (Upstairs at the Gatehouse, London)
Regional:
Jesus Christ Superstar (Civic Theatre, Chelmsford); Leonardo, A Portrait of Love (Old Fire Station, Oxford); The Pirates of Penzance, Little Shop of Horrors and Me & My Girl (Kilworth House Theatre, Leics.)
Tours:
Chess (Original National & International Tour); Jesus Christ Superstar (20thAnniversary National Tour); The Producers (International Tour - China)
Workshops:
The Last Maharajah (Wyndham's Theatre, London)
OPERA credits include:
Aida (National Indoor Arena, Birmingham); Carmen (Dortmund, Munich and Zurich)
TELEVISION credits include:
The Laurence Olivier Awards 1993 and 1998 (BBC); The Prince's Trust: A Royal Gala 1997 (Carlton); The Making of Disney's' Beauty and the Beast'; Jim Davidson's Generation Game 1997 (BBC).
RECORDINGS include:
Bristow; Disney's Beauty and the Beast (Original London Cast); Missouri; Nosferatu; Jumpin' The Tracks; Starlight Express (Booth Singer).
COMMERCIALS & CORPORATE credits include: Toyota; Canon Pixma MX Printer;
OTHER credits include:
David performs with the international vocal group, The WestEnders, touring theatres and headlining on cruise ships;
CHARITY:
Chairman of West End Cares (1994 – 2003) & Theatrecares (2003 – 2008); Founder, Chairman & Trustee of the charity, The Make A Difference Trust (trading as TheatreMAD) (2008 – 2016), devising & producing fundraising events such as West End Eurovision, West End Bares, A West End Christmas, Late Night Cabarets, Midnight Matinees & the annual Theatre Bucket Collections Appeal.


Jo Martell
Jo is delighted to be back here at the Hippodrome where her career began over 25 years ago in 'The Black and White minstrel' show.
Since graduating from The Guildford School of Acting, having completed a three-year diploma course in Musical Theatre and winning the Principal's Award, Jo has appeared in many leading roles in musicals such as 'Frenchy' and cover to 'Rizzo' in "Grease" (Cambridge Theatre, Westend); 'Miranda' in "Shakespeare & Rock n Roll" (Musical Theater Berlin); 'Gloria Estefan' in "La Vida Loca" (UK tour) & Lead vocalist in "Livin La vida Loca"; (UK tour), Lead Vocalist on the QE2; "Aspects of Love" (Wolsey Theatre, Ipswich) "Hair" (Octagon Theatre, Yeovil) and 'Elizabeth Garrett Anderson' in "Elizabeth GA" a new musical in which she also sang on the original recording.
Leading roles in pantomimes include: 'Pinocchio ' in "Pinocchio" (Paul Robeson Theatre, Hounslow); 'Princess So-shi' in "Aladdin" at (The Capitol, Horsham) and 'Princess Jasmine' in "Aladdin" at (The Wylletts Centre, Potters Bar), 'Tiger Lily' in "Peter Pan" (The Capitol, Horsham), 'Liza' in "Dick Whittington" (Theatre Royal York), 'Jill' in Jack & The Beanstalk" (The Wyvern Theatre, Swindon).

Plays include: Cover to the leading roles of 'Zelda' and 'Josie' in "Sitting Pretty" a new play with Maureen Lipman (UK Tour); 'Bridget' in "A Chorus of Disapproval" (The Wolsey Theatre) 'Anna Trueman', "Deadly Nightcap" (Steven Craig Theatre), 'Bird of Paradise' and cover to 'Bride' in "The Wedding" (The Café Royale, London); 'Titania' "A Midsummers Night Dream", (USA Tour).

Film/TV work includes: 'Anne Boleyn' in "The Execution of Anne Boleyn" (BBC), 'Native Girl' in Robinson Crusoe & Smith, TV film (BBC), 'Featured Wedding Dancer' in Feature film "Alexander the Great", 'Rosa' in the feature film, "This is Cannes"; 'Evey' in "The Apple Junction", as well as several short films, corporate films, commercials and modelling shoots.
Jo also set up her own company 'The Disco Divas' providing bespoke entertainment and appeared in several plays for AKT productions, a company providing corporate roleplay. Her latest role is 'Mummy' to 3 boys, her most challenging and rewarding yet! 

'
Mark Marson
Mark graduated from Mountview Theatre School in 1994 with a diploma in performing arts.
His theatre credits include:
WEST END CREDITS:
Eugene and doody, in "Grease The Musical" at the Dominion and Cambridge theatres.
Lead singer, in "Naked Boys Singing", at Madam Jojos.
Ernesto Pizza, in "Bumpy Ride", at Palladium theatre.
Orlando in "writing Orlando"' at the Bridewell Theatre.
Swing in "We Will Rock You", original cast at the Dominion Theatre.
Ensemble in "Billy Elliott THE musical" original workshop production.
Ensemble in" Saturday Night Fever"' original workshop production.
Ensemble in "Snow White", at the Wimbledon Theatre.
OTHER CREDITS:
Gary in" A Slice Of Saturday Night", at the English theatre, Frankfurt.
Mercedes in "La Cage Aux Folle", at the English theatre, Frankfurt.
Mercedes,cover Jean Michelle in "La Cage Aux Folle",Uk Tour.
Ricky Martin in "Livin La Vida Loca", Uk Tour.
Ensemble in "Durang Durang", at the Edinburgh Festival.
FILM CREDITS:
Nathan in "Suave Bastard", winner of best short film at Cannes Film Festival.
COMMERCIAL CREDITS:
Bacardi Breezer, Snappy Snaps, Halls Anders, Eire Com International, Danone yoghurt, Ericsson, Vodaphone, The Sun.
RECORDING CREDITS:
The original cast album for "We Will Rock You:.
Lead Vocalist on "If you were mine" soundtrack, for West End Cares.
Mark made the transition from an actor, to the world of hair and makeup for theatre, film and tv in 2009 where he has worked on shows such as Priscilla, Ghost the musical, Bodyguard the musical, Made in Dagenham, Beautiful the musical and 42nd street.
Mark is currently head of wigs and makeup on "Tina The Musical".
Natalie Roberts
Natalie trained at The Mountview Academy of Theatre Arts in London. Theatre credits include Stubb in Moby Dick the Musical, Woman 1 in Songs for a New World, Mary in Godspell, Angela in Elegies for Angels Punks and Raging Queens, Ensemble in Smile, Roberta Victor in Working the musical , Sally in Follies and Jessica in the UK premier of 'It's Only Life'.
As a session singer Natalie has also worked with T'Pau, ABC, Martine McCutcheon, Katrina and the Waves
Concerts include A Night at the Musicals (west end) The Magic of the Musicals (UK tour) The Magic of Rogers and Hammerstein (UK tour) and A Handful of Keys (west end). Natalie also performed as the lead female vocalist in productions for Sun Cruises and P&O cruise lines. Natalie performs a one-woman show in cabaret, recent gigs include Proud in Brighton and The Pheasantry jazz club London. Alongside performing Natalie runs her own theatre school in Eastbourne (NRPA) and works as a free-lance director and vocal coach.


Steve Stapley


Steve has over 25 years of experience in musical theatre.
Theatre credits include La Cage Aux Folles, Jesus Christ Superstar, Chess and A Little Night Music.
In 2014, along with friends, he set up the theatre company 'Against the Tide' producing the Uk premiere of John Bucchino's 'It's Only Life' for the Brighton Fringe.
Steve was also involved in running the Phoenix Fusion Choir
He can be heard on the original cast recordings of the musicals 'Nosferatu', 'Much Ado About Nothing' and 'Success'.

He is looking forward to performing at The Royal Hippodrome in this project with an exciting new company.

Jane James
Jane is delighted to be appearing with By-the-Sea Productions and has appeared in numerous shows working professionally for ten years.
Some of her favourite musical roles have included Rose in "Gypsy", Anna in "The King & I", Kate in "Kiss Me Kate", Julie in "Showboat", Carmen in Bizet's Opera, Annie in "Annie Get Your Gun" Miss Hannigan in "Annie", Maria in "The Sound of Music", and most recently she played the role of Stella Eames in "Follies".
She has appeared in the West End at the famous Players Theatre, the Lyric, Shaftsbury Avenue and at the Bloomsbury Theatre, spent two summers in Jersey, toured the UK in "Godspell" and "Oh! What a Lovely War", appeared in "King's Rhapsody" at the Churchill Theatre Bromley, played Widow Corney and Lady Thiang in Aberystwyth, as well as working in pantomime, plays, film, tv and on various studio recordings.
Now and then she has put on a different hat and directed several musical productions for young people. Jane is excited to be performing with this talented new company.
More cast to be released soon........